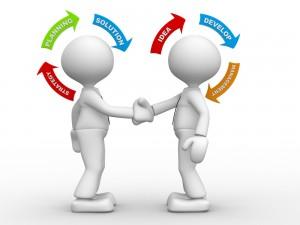 Performance Management forms the basis for goal setting, measurement and performance evaluation in order to achieve the agreed and expected results. Performance Management is directly related to personal and organisational goal setting and achievement. The results of people who are involved in the process of planning, goal setting, measurement and achievement, will be of an improved quality output and higher overall productivity.
We can assist you with the development and implementation of a Performance Management system that will take your company's uniqueness into consideration, including:
Drafting outcomes-based job descriptions

.

Implementing formal and informal performance

feedback sessions

.

Managing under-performance

.
Implementing the

ideal conditions for employees

to motivate themselves.

Establishing

a unique

reward system

for your company.